n           e           w           s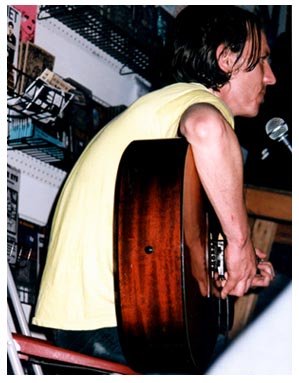 The Official Elliott Smith Guestbook - please sign in!
Elliott and Good Will Hunting Soundtrack
I found a new Elliott Interview (circa 1995) at the Chihuahua Zine
Info @ LIVE Elliott on the Live @ Umbra Penumbra Compilationfrom 9/17/94
Review of Elliott Smith Project in Oregon w/Beck, Sonic Youth, and BTS (9/15/97)
Elliott CMJ Westbeth Show Review (9/8/97)
Elliott played CMJ Music Fest in NYC Sept. 5th for the Kill Rock Stars/Up Records Showcase
Elliott recited "poetry" and played at the Knitting Factory  (Sept. 97)
Most recent Elliott 7" released on Suicidesqueeze Records includes Division Day/No name #6.
lame corporate eSmith Bulletin Board (dont USE it!!!) - use the one above please!